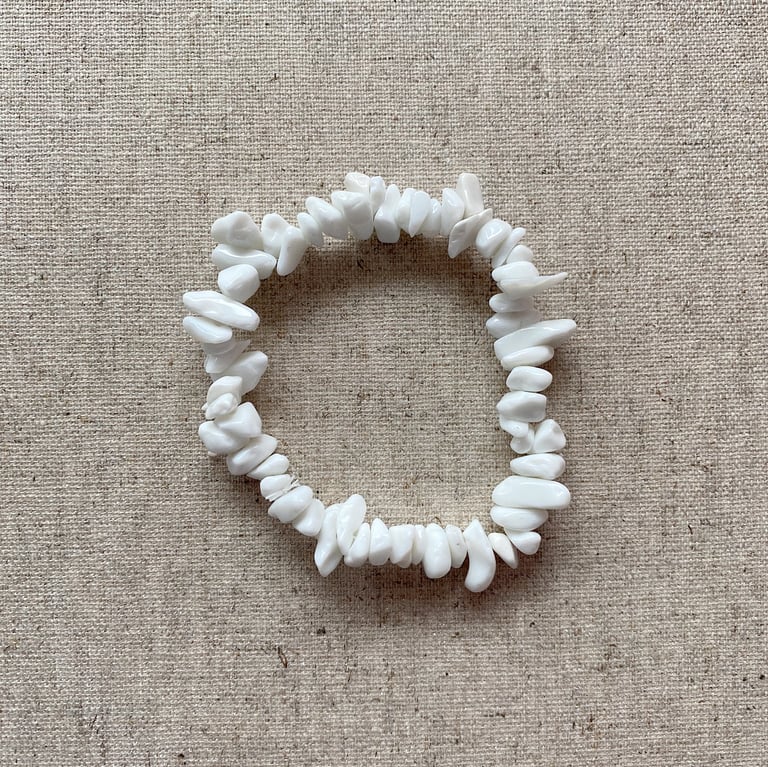 White natural stone stretch bracelet.
Packaged in our signature velvet clam shell box.
One Size
I once met a little blonde surfer looking kid, his hair was long and so were his shorts, I think his mom was cool, this was in West Philadelphia U.S.A. He was so relaxed and he was only around 6 years old. His name was Branch.
*At Pearl & Tusk we want our jewellery to look super luxe but also be super affordable. So please be aware this is a costume piece of jewellery made with natural stone, avoid contact with water/liquids to keep your P&T piece fabulous for longer.